West Covina Restaurants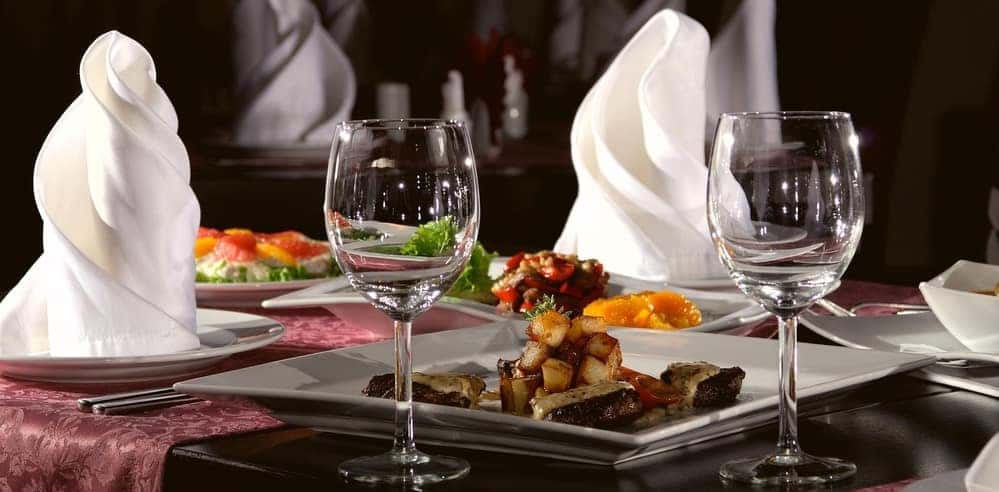 ---
---
Whether you want a quick breakfast with delectable baked goods and a brilliant cup of coffee or an unforgettable evening at one of the best West Covina Restaurants available, there's something for every Baldwin Park driver. Once you've had your fill of the best destinations in West Covina, naturally you'll need somewhere to relax with a great meal. Explore below with the local experts from Envision Toyota of West Covina to make the most of your next trip.
Hamilton's Steakhouse
When you're looking for a classic night out with courses of delectable perfection, Hamilton's is the place. Perfectly-cooked steaks meet dedicated and well-trained staff for an evening tailored to your taste and mood, capped off with out-of-this-world desserts. Stop in for a signature cocktail, a vast menu of the finest cuts, or their happy hour appetizers with a sweet pistachio bliss. Continually ranked as one of the finest West Covina Restaurants, conveniently located near Jalapa Park, a short drive from Glendora.
Misky Misky Cocina Peruana Peruvian Restaurant
This incredible full-service Peruvian restaurant brings fresh ceviche, fresh seafood, and high-quality authentic dishes reminiscent of the owners' childhood. With a modern twist that solidifies the adage that you eat with your eyes, the Misky Misky Cocina Peruana Peruvian Restaurant serves delicious lunches and dinners all day in a comfortable, modern setting. Try their rare lucuma ice cream or their Ceviche Nikkai for an eye-opening experience.
Porto's Bakery
Started by those who truly know the value of hard work, Porto's Bakery has been serving undeniably beautiful and delicious pastries and cakes since 1976. Though Rosa Porto had been making a name for herself and her baking skills long before then, it's Porto's Bakery that has set the industry standard for California. Stop in for flakey chorizo pies and a Cuban coffee to melt the afternoon away.
The Artist Pizzeria
To try your hand at crafting the perfect pie, with the help of a few professionals, take your family to The Artist Pizzeria. Hand-tossed crust with your hand-picked toppings turns a dining experience into a night of entertainment for all. Rotating craft beers, Italian Chiantis and Pinot Grigios round out this incredible menu filled with authentic pasta dishes to satisfy even the pickiest eater.
The Local Experts at Envision Toyota of West Covina
However you plan to spend your time in West Covina, restaurants are almost assuredly an essential part of your travel from Covina. Envision Toyota of West Covina has the expertise to help you make the most of your next trip, whether you're interested in a tune-up with our service center specialists, great road accessories to organize and entertain, or simply directions to can't-miss destinations. Contact us today to start on your next Toyota adventure.