How to Update Toyota Entune™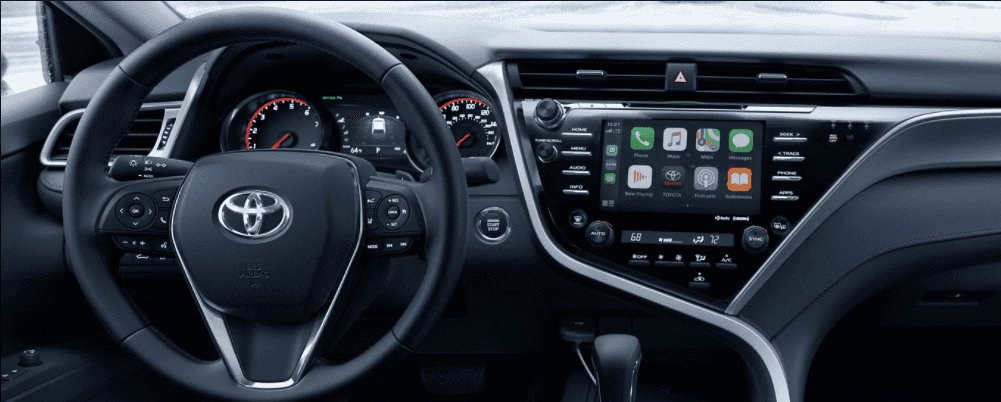 If you're a West Covina driver, you depend on Toyota Entune™ to keep you connected to your vehicle so you can navigate Baldwin Park roads better and stream your music seamlessly during your commute. However, on occasion Entune™ will need an update in order to keep providing you with accurate information about your route and your vehicle. Read below to learn how to properly update Entune™ so you can get back on the road and enjoy your favorite music, audiobook, or podcast as you go. Having trouble with Entune™? Contact us as we'll help you any way we can!
Toyota Entune™ Update:
Updating and maintaining the Entune™ app can be confusing for those who are new to the Toyota operating system or unfamiliar with smartphones, however the Toyota technicians have made updating Entune™ a quick and easy process. Follow these steps to update your Entune™ system:
Open the Entune™ app, then connect your phone to your vehicle using USB or Bluetooth.
A menu will appear on your Toyota screen that will ask if you want to update "Now" or "Later."
Choose "now" to update Entune™ immediately.
Selecting "later" will give you the option to update the next time you start your Toyota.
How to Update Toyota Entune™ Navigation
The upper trim levels of Toyota models that offer Entune™ have the Toyota Entune™ Navigation system. With Entune™ Navigation, you'll have access to local maps, directions, and even destination suggestions for Covina all featured on your Toyota touchscreen. If you want the most accurate map data and destination information, you will need to update your Entune™Navigation system semi-regularly. To update your Navigation system properly, you will need to visit a Toyota dealership. This can be an easy part of your regular Toyota maintenance routine for your Toyota Corolla or Toyota Tundra. Schedule your maintenance visit with Envision Toyota of West Covina's service center today to have your Toyota checked and your Entune™ Navigation updated.
Learn About Toyota Technology Features With Envision Toyota of West Covina!
Now that you know how to update Toyota Entune™ in your car and how to update Toyota Entune™ Navigation at your Covina Toyota service center, browse our West Covina guide to see where your Toyota can take you on your next adventure. Have more questions about Entune™ or Toyota Safety Sense®(TSS)? Read our service tips to learn how these systems work and how you can troubleshoot any issues you're having with them.